There's a big grand land out
there to explore, search below to see what land could be yours.
All States
ACT
Northern Territory
New South Wales
Queensland
South Australia
Tasmania
Victoria
Western Australia
All Properties
Country
Mountain
Forest
Coastal
Outback
browse properties
All States
ACT
Northern Territory
New South Wales
Queensland
South Australia
Tasmania
Victoria
Western Australia
All Properties
Country
Mountain
Forest
Coastal
Outback
No search results, please try again.
grand cherokee
Unrivaled. The Grand Cherokee
sets extraordinary new standards
of performance, luxury and
attention to detail.
Lorenz Road Strathmerton South Australia 6641
---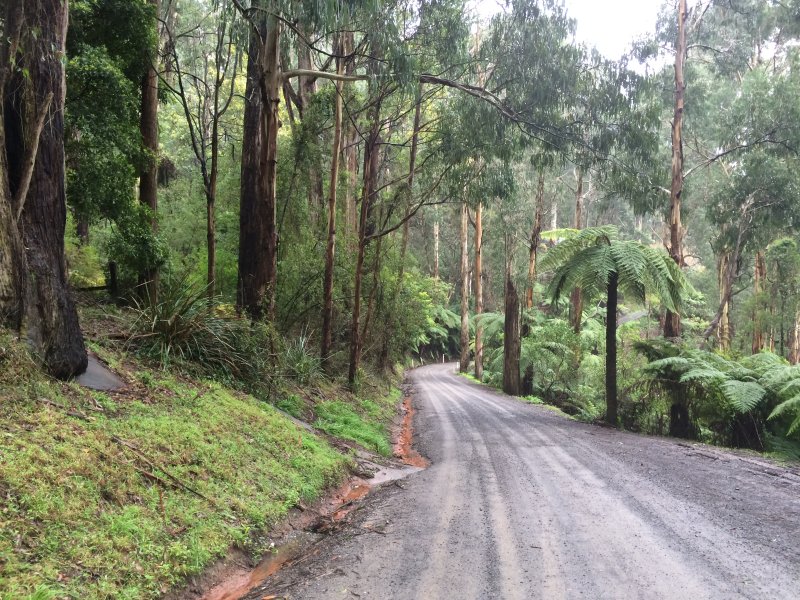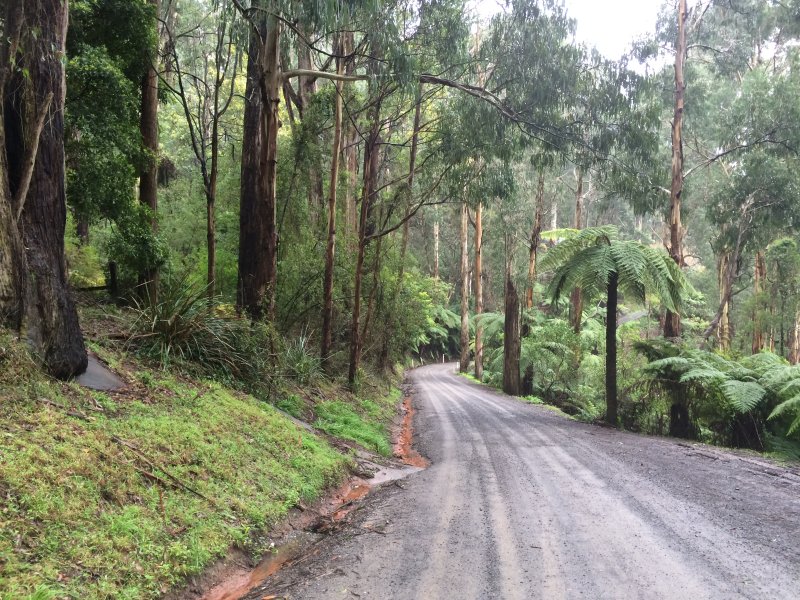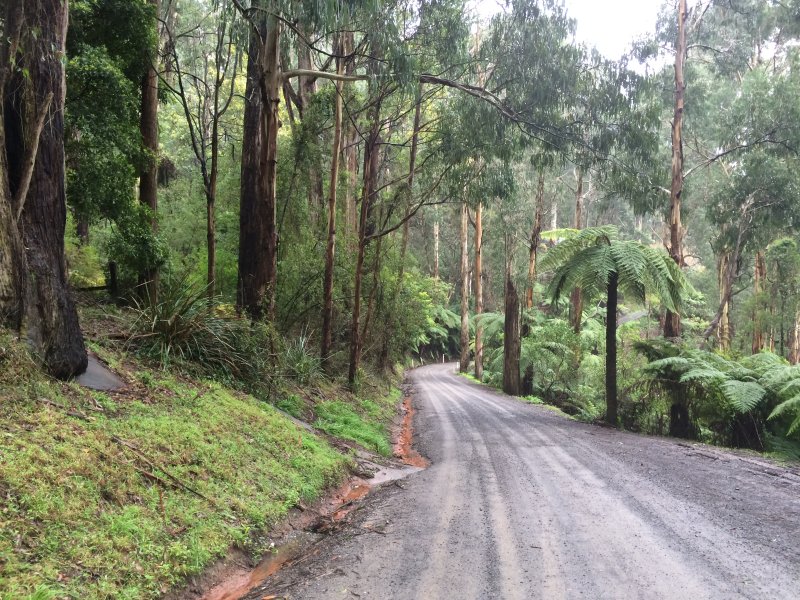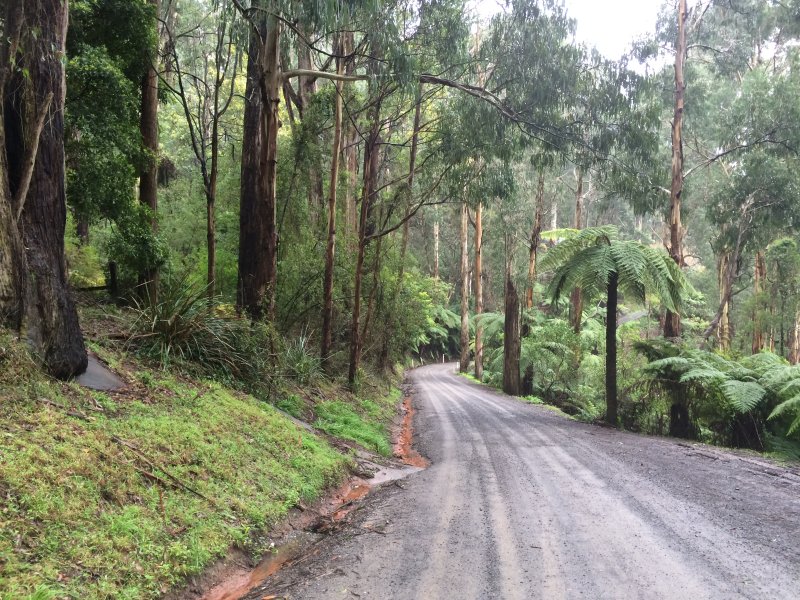 SOUTH AUSTRALIA
Property No.
---
To be eligible to enter the Jeep Grand Land promotion you must request a test drive of the Jeep Grand Cherokee. No other Jeep models are eligible for this promotion.
By requesting a Grand Cherokee test drive, you are agreeing to the Grand Land
terms & conditions
Grand Cherokee
Exterior
Interior
Engine
Wheels & tyres
Capability
Safety
Recognise the best of what we're made of.
A confident and elegant exterior design exudes strength from every angle. Every Grand Cherokee from Laredo to Overland features premium styling treatments including new, modern front grille and fascia treatments, daytime running headlamps, projector fog lamps and capless fuel fillers.
The ultimate refinement.
The sophisticated Grand Cherokee features a sumptuous and inviting interior with available premium leather-trimmed heated seats and wood accents offset by chrome detailing. Our commitment to excellence carries over to the Overland version that offers exotic open-pore wood accents and leather trimmed instrument panel, door and centre console.
Excellent fuel economy.
The 3.0L Diesel V6 engine delivers clean-diesel technology with low CO2 emissions. The clean and refined powertrain delivers optimum efficiency with awe-inspiring performance. Combined with the advanced eight-speed automatic transmission, the Jeep® Grand Cherokee can attain up to 7.5 L/100km(9) and tow up to 3,500 kilograms(8) to fulfill whatever your nomadic heart desires.
V6 engine: better by far.
The 3.6L Pentastar® V6 engine features an extraordinary, new 8-speed automatic transmission, with paddle-shift steering wheel controls. The new Eco mode improves fuel efficiency by 9%.
Wheels & tyres.
Made for epic on and off-road performance, Grand Cherokee is eminently capable, all the way down to its wheels and tyres, along with a Tyre Pressure Monitoring System (TPMS).
20" satin polished aluminium
20" Polished aluminium wheels with mineral gray pockets
18" Polished cast-aluminium
The ultimate engineering for any environment.
Full protection.
The Grand Cherokee comes standard with seven airbags. This includes advanced, multistage driver and front-passenger airbags as well as supplementary side-curtain airbags. Standard crush zones in the front of the vehicle and side guard door beams also help absorb excess energy and decrease its transfer to occupants.
Previous
Next
FREQUENTLY ASKED QUESTIONS
PROMOTION MECHANICS How do I enter?

Test drive a Grand Cherokee at an authorised Jeep dealership between 9am 6th March and 5pm 30th April 2016 (AEDT).
Upon completion of your test drive, your dealer will hand you an A5 flyer outlining what information you need to submit along with a unique ID code.
SMS the following to details to 0429 75 JEEP (

0429 755 337

) by 11.59pm 30th April 2016:

Unique Code, First & Last Name, Email address, Postcode, Name of Jeep dealership, Date of your test drive in the format DD/MM/YY.
E.g. Unique Code, John Smith, john.smith@sample.com, 2000, Jeep Hometown, 01/01/16.

How many times can I enter?
There is a limit of one test drive and entry per person.
Can I test drive any Jeep model to enter the promotion?
No. The only model eligible within the promotion is the Grand Cherokee. An entrant can test drive any Grand Cherokee variant but all other Jeep models (Patriot, Compass, Cherokee, Wrangler & Renegade) are excluded.
How do I book a test drive?
Online at http://grandland.jeep.com.au through the 'Request a test drive' button.
Calling your local Jeep dealership.
Visiting your local Jeep dealership.


We cannot guarantee that a dealer will be able to accommodate your test drive request straight away if a booking hasn't been made.
What happens if my nominated/local Jeep dealership cannot accommodate my request?
If you have requested a test drive online and have not had a response within 48 hours, please contact an alternative Jeep dealership that can fulfil your request.
ELIGIBILITY/RESTRICTIONS
Who can enter?
Australian residents only.
Minimum age of 18 and must hold a valid Australian Drivers' Licence.


Note, if you hold a Probationary Drivers' Licence, you are not able to test drive the Grand Cherokee SRT variant.

Friends/family of FCA, entire dealer network and affiliated suppliers are excluded from entering the competition.
PRIZE/VALUE
What is the prize?
1 block of land up to the value of $100,000 AUD.
+ stamp duty and legal fees.
+ the services of a Property Agent to help you find your block of land – please note, the services of the Property Agent are available up to a maximum of 4 working weeks post the announcement of the winner.
Can I choose any block of land for sale in the whole of Australia and/or on any real estate website up to the value of $100,000?
No. The winner will select a block of land to purchase from the following website set-up by Jeep Australia http://grandland.jeep.com.au.
Is the prize redeemable for cash?
No.
Can I put the $100,000 towards another property of my choice?
No. The prize is to be delivered based on 1 block of land for sale up to the value of $100,000.
Do you cover any costs associated with the land once the winner has chosen their block of land?
No. Once the land has been purchased, the winner takes full ownership of the land moving forwards. Any costs associated with maintaining the block of land and/or redeveloping or otherwise will be the sole responsibility of the winner.
How long do I have to choose my block of land?
Up to a maximum of 4 weeks once the winner has been announced.
DRAWING THE WINNER
When will you draw the winner?
The draw is conducted by a 3rd party agency (SL Interactive) in the presence of a scrutineer at 12pm on 18th May 2016.
Where will you draw the winner?
At the offices of SL Interactive.
How will the winner be notified?
The winner will be contacted via the details (email address and mobile phone number) they input in their SMS entry within 2 days of the draw being conducted.
The winner will also be published in a national newspaper within 30 days of drawing the winner.
JEEP GRAND LAND PROMOTION
Terms and Conditions
The Promotion is conducted by FCA Australia Pty Ltd, ABN 23 125 956 505, of 437 Plummer Street, Port Melbourne, Victoria, 3207 www.jeep.com.au / (03) 8698 0200 (Promoter).
Entry into the Promotion constitutes acknowledgement and acceptance of these terms and conditions. Information on how to enter, all entry instructions, advertising material and prize information published by the Promoter form part of these terms and conditions.
To be eligible to enter, you must:

Be an Australian resident;
Be aged 18 years or older at the time of entry;
Hold a valid Australian Drivers Licence and produce it at the time of the test drive (if you do not have a Full Driver's Licence, you cannot test drive the "SRT" Grand Cherokee variant due to regulatory age restrictions that apply to driving vehicle with V8 engines);
Test drive a Jeep Grand Cherokee between 6 March 2016 and 30 April 2016 at an authorised Jeep dealership. To arrange a test drive you must:

Visit or contact an authorised Jeep dealership; or
Submit a request to test drive form (Form) online at http://grandland.jeep.com.au (the Website) which must include your first and last name, email address, phone number and postcode. Once the Form has been submitted, your local Jeep dealership will contact you to arrange the test drive.

If the Jeep dealership cannot find a test drive time that suits you, you may contact an alternate Jeep dealership to arrange the test drive at another time. Forms must be submitted within a reasonable timeframe for the entrant to complete their test drive by 17.00 (AEST) on 30 April 2016, and the entrant acknowledges that the Promoter will not be responsible if a Jeep dealership cannot arrange a test drive before that time;
Attend the nominated Jeep dealership on the date and time specified and complete the test drive of the Jeep Grand Cherokee by 17.00 AEST on 30 April 2016. To complete the test drive you must comply with the terms and conditions of a test drive as specified by your nominated Jeep dealership, After you have completed the test drive the dealer will provide you with a unique code;
Submit an entry via SMS to 0429 75 JEEP (

0429 755 337

) by 23.59 (AEST) on 30 April 2016 (the cost per SMS entry will be charged to the entrant at their mobile carrier's standard SMS cost and will not exceed 50 cents) with the unique code, same contact details that were submitted to book the test drive (first name and last name, email address, and postcode) dealership name and date on which the test drive occurred (in the format DD/MM/YY); and
Comply with these terms and conditions (Eligible Entrant).

Employees or directors of the Promoter, immediate family members of any employee or director of the Promoter, any retailer, supplier, associated company or agency of the Promoter and any person who the Promoter has previously notified, are not eligible to enter.
Entries not completed in accordance with these terms and conditions are void. Entries will be deemed void if stolen, forged, mutilated or tampered with in any way.
Entries for the Promotion open at 9:00 (AEDT) on 6 March 2016 and close at 23:59 (AEDT) on 30 April 2016 (Promotion Period). All entries must be received by the Promoter by 23:59 (AEST) on 30 April 2016. Entries received by the Promoter after the Promotion Period ends (irrespective of when they were sent) will not be included in the Promotion.
The draw will be conducted by SL Interactive.
The draw will take place at 1/22 Buchanan Rd, Brooklyn, VIC, 3012 at 12:00 (AEST) on 18 May 2016.
The judge's decision is final and no correspondence will be entered into.
The first valid entry drawn will win the Prize (Prize Winner).
The Prize for the Promotion is one (1) block of land with a purchase price of up to $100,000 AUD, plus the applicable stamp duty and transfer fees (which will be dependent upon the State or Territory in which the block of land is located), legal and conveyancing fees to the value of $2,500 AUD and the services of a property manager nominated by the Promoter (Property Agent) to the value of $15,380.00 AUD to assist with the purchase (Prize).
To redeem the Prize, the Prize winner must select a block of land to purchase from the website set up by the Promoter for the Promotion at the Website. Information about the blocks of land on the Website (including but not limited to, their location, size and description) has been provided by a third party. The Promoter does not warrant the accuracy or completeness of this information, and, to the full extent permitted by law, will not be liable for any reliance on this information. The Prize Winner will be entitled to select any block of land from the Website at their discretion, and the Promoter and Property Agent will not influence, coerce or encourage the Prize Winner to purchase any particular block of land. The blocks of land listed on the Website will be a minimum of 100 kilometres from the nearest capital city, and have a purchase price between $1 and $100,000 AUD. The services of the Property Agent will be provided for four weeks after the Prize Winner is notified of the prize. The Property Agent will assist the Prize Winner with searching for and locating a block of land on the Website, property visits and inspections, and property and contract negotiations. The Prize does not include any travel expenses incurred by the Prize Winner for any property visits, inspections or attending property and contract negotiations. All travel to and from the property or attending property or contract negotiations are voluntary and any costs incurred will be the sole responsibility of the Prize Winner.
The Property Agent will facilitate the conveyancing process for the purchase of the Prize Winner's selected block of land including providing payment of the purchase price (up to $100,000 AUD) on behalf of the Prize Winner. The land will be purchased in the name of the Prize Winner, not the Promoter.
If the Prize Winner chooses a block of land with a purchase price of less than $100,000 AUD the Prize Winner will not be entitled to a cash payment (or any other form of compensation or reward) for the difference between the purchase price and $100,000 AUD.
The total prize pool is up to a maximum of $121,381 AUD. The Prize includes all stamp duty, transfer and legal fees incurred in purchasing the block of land. The Prize does not include any expenses incurred by the Prize Winner after the block of land has been purchased, and all costs associated with maintaining the block of land and/ or redeveloping or otherwise will be the sole responsibility of the Prize Winner.
The total prize pool the Prize Winner receives will depend on the block of land purchased, and the relevant stamp duty, transfer fees, and any other applicable land purchase costs payable in that State or Territory.
The Prize is not transferable, exchangeable or redeemable for cash. The Prize includes the purchase of a block of land selected from the Website, and the Prize Winner cannot exchange any cash value of the Prize make payment towards an existing purchase of land or any existing property or other mortgage. Prize values are in Australian dollars and are correct at time of printing. The Promoter accepts no responsibility for any variation in the value of the prize.
The Prize Winner will be notified by email within two days of the draw with details of how the Prize is to be provided. The Promoter will make all reasonable efforts to deliver the prize to the Prize Winner by 15 June 2016, however the date of transfer of the block of land will depend on the particular vendors terms of sale contained within the sale of land contract, including but not limited to the amount of days after purchase that settlement can occur.
The Prize Winner will be published in the public notes section of The Australian newspaper within 30 days of drawing the winner.
The block of the land the Prize Winner chooses must be available for purchase at the time the Prize Winner is notified. If the Prize Winner selects a block of land that is sold or becomes unavailable for any reason prior to the purchase of the block of land on behalf of the Prize Winner, the Prize Winner must select an alternate block of land. If the Prize is unavailable, the Promoter, in its discretion, reserves the right to substitute the Prize with a prize to the equal value and/or specification, subject to any written directions from a regulatory authority.
Should the prize for the promotion remain unclaimed by 18 August 2016 at 12:00 (AEST) despite every reasonable effort taken by the Promoter to contact the Prize Winner, the Promoter may conduct additional draws as is necessary in order to distribute the Prize at SL Interactive: 1/22 Buchanan Rd, Brooklyn, VIC, 3012 on 19 August 2016 at 12:00 (AEST), subject to permission from relevant government authorities. Any winner in the unclaimed prize draw will be notified in writing and will have their name published in The Australian newspaper on 26 August 2016.
Entries will be deemed to be accepted at the time of receipt and not at the time of transmission. Incomplete, inaudible, indecipherable or incomprehensible entries will be deemed invalid.
Eligible Entrants are permitted to submit only one entry. Eligible Entrants can only enter in their own name. The use of automatic entry software, mechanical or electronic devices that allows an individual to automatically enter the Promotion is prohibited and may render all entries submitted by that individual invalid.
The Promoter will take photographs of the Prize Winner. By entering this Promotion, the Prize Winner consents to the Promoter's use of his or her personal details (including name, likeliness, image and/or voice) for any marketing and advertising (in any form of media) that the Promoter may choose for an unlimited period without remuneration.
The Promoter reserves the right, at any time, to verify the validity of entries. The Promoter reserves the right to verify the Eligible Entrants and Prize Winner's identity particulars (including but not limited to an Eligible Entrant's identity, age, place of residence and proof of test drive). The Promoter reserves the right to disqualify any entrant who submits an entry that is not in accordance with these Terms and Conditions or who tampers with the entry process. Proof of identification, age, residency and entry considered suitable for verification is at the discretion of the Promoter. Errors and omissions will be accepted at the Promoter's discretion. Failure by the Promoter to enforce any of its rights at any stage does not constitute a waiver of those rights.
The Promoter reserves the right to prohibit the Prize Winner taking part in any or all aspects of the prize, if the Promoter determines, in its absolute discretion that the Prize Winner is not in the mental or physical condition necessary to be able to safely participate in the Prize.
It is a condition of accepting the Prize that the Prize Winner must comply with all the conditions of use of the Prize and the Prize supplier's requirements.
The Promoter reserves the right in its sole discretion to disqualify any individual who it has reason to believe has breached any of these conditions, or engaged in any unlawful or other improper misconduct that may jeopardise the fair and proper conduct of the Promotion. The Promoter's legal rights to recover damages or other compensation from any offender(s) are reserved. Failure by the Promoter to enforce any of its rights at any stage does not constitute a waiver of those rights.
In the event:

of unforeseen circumstances, war, terrorism, state of emergency or disaster (including but not limited to natural disaster);
that this Promotion is interfered with in any way or is not capable of being conducted as reasonably anticipated due to any reason beyond the reasonable control of the Promoter;

the Promoter reserves the right, in its sole discretion, to the fullest extent permitted by law, and subject to any written directions from a regulatory authority, to modify, suspend, terminate or cancel the Promotion as appropriate.
Nothing in these terms and conditions purports to exclude, restrict or modify, or has the effect of excluding, restricting or modifying the statutory consumer guarantees as provided under the Australian Consumer Law (contained in Schedule 2 of the Competition and Consumer Act 2010 (Cth)), as well as any other applicable implied warranties under the ASIC Act or similar consumer protection laws in the States and Territories of Australia (Non-Excludable Guarantees).
To the full extent permitted by law, the Promoter, the Promoter's officers, employees and agents, except for any liability that cannot be excluded, including the Non-Excludable Guarantees, the Promoter's related companies and all those entities' personnel exclude all liability for any loss (including any damage, claim, injury, cost or expense, including loss of opportunity) which is suffered or incurred by any individual in connection with the Promotion or Prize, including but not limited to: (i) any technical difficulties or equipment malfunction (whether or not under the Promoter's control); (ii) any theft, unauthorised access or third party interference; (iii) any entry or Prize claim that is late, lost, altered, damaged or misdirected (whether or not after their receipt by the Promoter due to any reason beyond the reasonable control of the Promoter; (iv) any variation in prize value to that stated in these terms and conditions; (v) any tax liability incurred by the Prize Winner or entrant; (vi) the Prize(s); or participation in or use of any Prize(s); (vii) any direct, indirect, economic or consequential loss; (viii) any loss arising from the negligence; (ix) any liability for personal injury or death including caused or contributed to by test driving a Jeep Grand Cherokee. Nothing in these conditions limit, exclude or modify or purports to limit, exclude or modify the statutory consumer guarantees as provided under the Competition and Consumer Act 2010 (Cth), as well as any other implied warranties under the ASIC Act or similar consumer protection laws in the States and Territories of Australia.
The Promoter accepts no responsibility for any tax implications that may arise from the prize winnings. Independent financial advice should be sought. Where the operation of this Promotion results in, for GST purposes, supplies being made for non-monetary consideration, entrants agree to follow the Australian Tax Office's stated view that where the parties are at arm's length, goods and services exchanged are of equal GST inclusive market values.
The Promoter may require the Prize Winner from the promotion to partake in media exposure, including but not limited to future promotional, marketing and publicity without any further reference, payment or other compensation.
All entries will be the property of the Promoter. Eligible Entrants consents to the Promoter using their personal information provided for facilitating the Promotion and awarding prizes and disclosing that information to its related entities and contractors for the above purposes. The Prize Winners' personal information may be disclosed to State and Territory lottery departments as required by law.
Eligible Entrants may opt in to receive direct marketing communications from the Promoter in relation to FCA Australia's products or services or other promotional purposes. Where the Eligible Entrant has consented to receiving direct marketing communications from the Promoter, the Promoter may use the information to engage in direct marketing with the Eligible Entrant, and may disclose the Entrant's personal information to its related entities and contractors for the above purposes.
The Promoter's privacy policy, available at www.jeep.com.au, contains further details regarding how you can access or correct information we hold about you, how you can make a privacy related complaint, how that complaint will be dealt with and the extent to which your information may be disclosed to overseas recipients.
Authorised under NSW Permit No LTPS/16/01465, ACT Permit No TP16/00371, SA Permit No T16/294.